Love at first sight influencer campaign for Finish Line (sneaker retailer)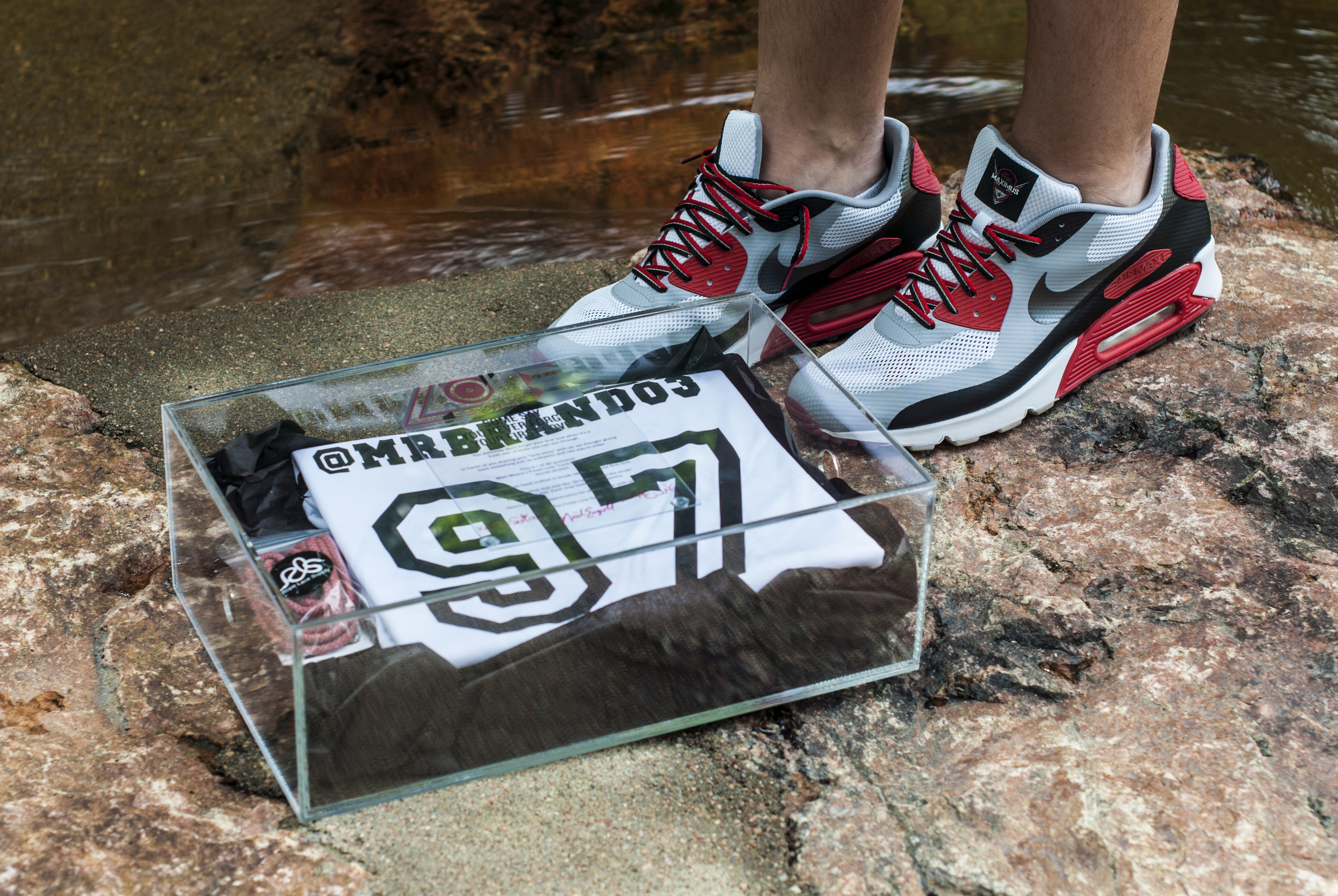 Who: Sneaker and hip-hop influencers were asked by Finish Line to participate in our month-long interview series, "Love At First Sight: Air Max Love Stories", by talking about the first pair of Air Max they fell for. This campaign drove awareness and traffic to during Finish Line's Air Max Month.

What: To give thanks to the contributors for being authentic and raw about their "first love", we gifted them with a custom designed soccer jersey from renowned artist, Matt Moore, that's equally as authentic and raw. The full package included a personalized clear shoe box, personalized soccer jersey, matching rope laces, and a see-through thank you card.

Why: These are tastemakers who constantly get seeded products from brands and retailers that while well designed, are still corporate in feel. This hand-designed and graffiti-inspired jerseys break through that static by being raw, unfiltered, and unique. By creating something that's exclusive and calls them out personally, these contributors will not only be excited to share this with their communities but to actually wear it.

Results: Even without a campaign or hashtag, influencers reached out to all team members to personally thank us for the original gift. Some told us it was the best package they've received from a brand yet.

Role: Ideation, content strategy, project management, and copywriting.
Card copy:
SOME SAY YOU NEVER FORGET YOUR FIRST LOVE.

You definitely don't forget your first love when it's a fresh pair of kicks you can see through.

In honor of you sharing your "love story" with us, we thought giving back something just as authentic and raw was in order.

This is 1 of 30 exclusive Matt Moore x Finish Line "Love At First Sight" soccer jerseys.

The design was handcrafted to break necks, like your first love.

You remember what that was like. Strutting down the street. Heat on your feet. Each step feeling like a victory.

Here's a token of appreciation for sharing that with us.

- The Finish Line Team